Our Location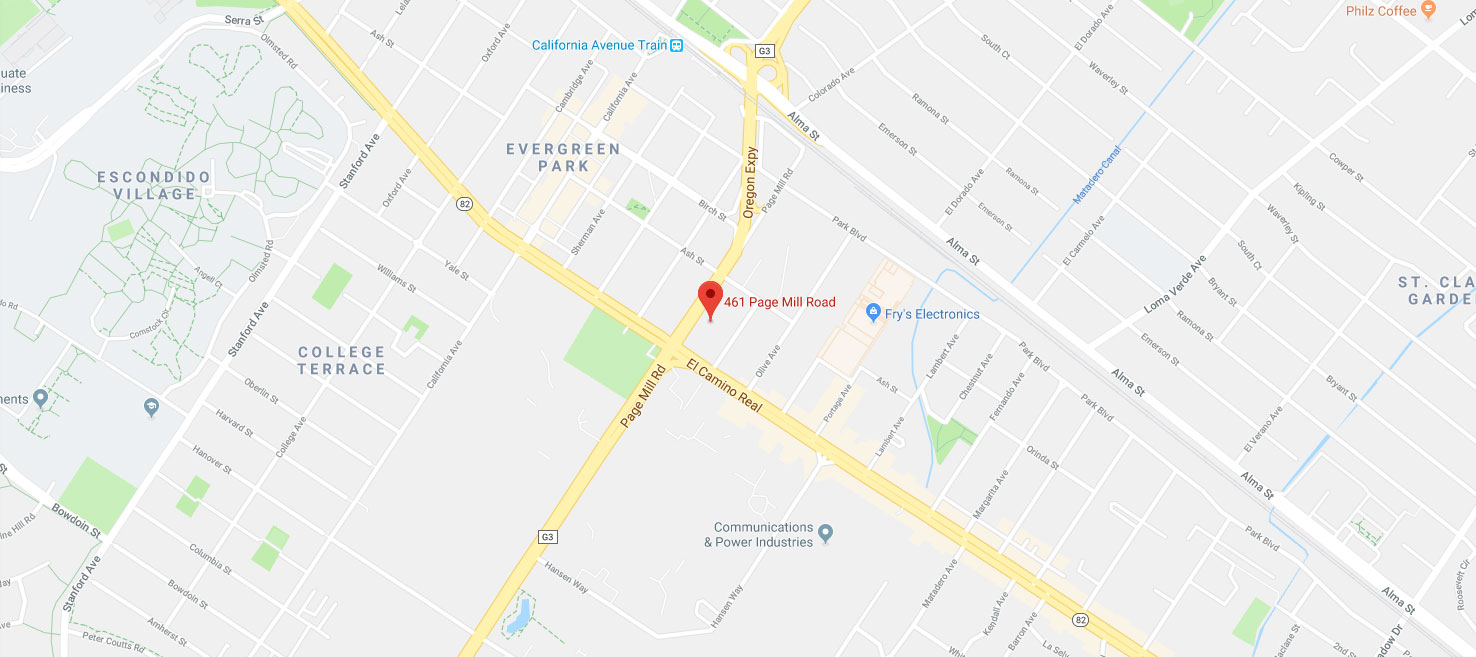 Contact information
The Animal Doctors is located off the intersection of El Camino Real and Page Mill Road in Palo Alto at:
461 Page Mill Road
Palo Alto, CA 94306
(650) 325-1343
(650) 326-4975 (Fax)
Email: reception@theanimaldoctors.net
Office Hours: Monday - Friday, 8AM - 6PM
Emergencies: If your pet requires immediate attention, please contact SAGE Centers for Veterinary Specialty & Emergency Care
APPOINTMENTS
To request an appointment with The Animal Doctors, please click on the button below and fill out the form. A member of our staff will contact you within one business day to confirm an appointment. If you would like to be seen sooner please call us at (650) 325-1343 to make an immediate appointment. Thank you!